Ukrainian Inna Braverman, currently residing in Israel, has implemented a kind of startup – the generation of energy from the waves of the sea. Many such companies have used such technology of electricity generation, and Inna has somewhat simplified and improved it.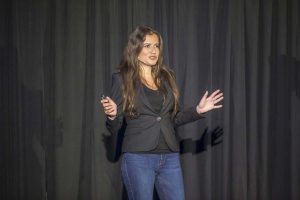 Ukrainian argues that building a business in Israel for a young girl was an arsenal task. Due to the gender identity, some of her partners did not perceive the girl as an assistant and ally, and more often as a secretary. This did not prevent Inna Braverman from organizing a successful company and succeeding.
The technology of the production of electricity from sea waves has long been known and mastered by more than one company in the territory of Israel. The only difference between Inna's company and others is the location of the plant's capacity. The vast majority of firms in pursuit of energy generation volumes set up equipment at a considerable depth. Undoubtedly, the waves away from the shore (4-5 km) are larger, and hence the amount of electricity generated increases. The problem is that insurance companies flatly refuse to issue insurance for such production, because the probability of damage or destruction of equipment is very high.
In addition, thrown off at the depths of supplies for generating electricity is harmful to animals living in the sea. Greenpeace points out a very categorical position on similar industries because of the frequent cases of death of marine occupants who are entangled in the equipment and can not arbitrarily escape.
Inna Braverman offered to install 90% of the equipment on the shore. Directly in the sea are only special floats, which are also equipped with anti-strike protection (during large waves, they climb above the water).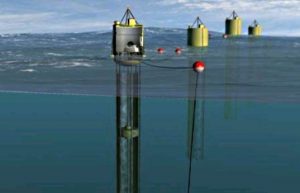 In addition, Ms. Ina reports that some equipment does not require installation directly in the water. Part of the equipment can be attached to the surface of the waveguides and other already installed in the water fortifications. Thus, this kind of power plant does not harm the environment and the inhabitants of the sea depths.
Another indisputable advantage is that insurance companies are happy to cooperate, because the risk of equipment loss, even during a storm, is minimal.
Ukrainian woman moved to Israel from Cherkassy region. Interestingly, no special technical education girl does not have. She came up to the point of view in terms of economic, not technical, and successfully implemented her plan.
Inna Braverman invited the team of engineers to implement their idea from their native country. She staged a selection on a competitive basis and chose from among three hundred wishing five workers.
At present, projects in the portfolio of the company amount to almost 130 megawatts. The first system installed by Ms. Inna is located in Gibraltar. It is a system to 100 kilowatt, which in the near future will be extended to five megawatts.