Based on many years of experience of European countries, our country is able to increase energy saving by buildings from 40 to 70 percent. The head of OOO "Regional Energy Service Company" notes that specialists in the field of alternative energy have already developed six steps that can significantly improve energy efficiency.
Step 1 – Accounting
Payment for consumed gas and water on receipts provides for the calculation of standard standards, and not used resources. Ukrainians can save up to 70 percent of household funds to pay for gas and water only by installing meters.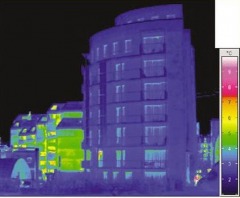 In addition, experts recommend acquiring a heat regulator in order to consume the optimum amount depending on the weather conditions. A list of meters that provide significant savings has also made by multi-zone electricity meters.
It should be note that the two-zone counter allows you to save up to 30 percent of funds at night, and three-zone counter – up to 60 percent.
2 step – attraction of modern economical equipment
An important step in saving electricity is the installation of LED street lighting and the introduction of motion sensors. Experts recommend buying a machine that has the marking "A" or "A +". Such devices allow saving from 30 to 50 percent of electricity, in contrast to those belonging to the class "B".
3 step – careful thermo-modernization
This step involves replacing old windows and doors with new ones. The two-chamber energy-saving double-glazed window, having a heat transfer resistance of more than standard (0.6), is able to reduce the use of heat by almost 40 percent. It was note that such a measure would pay off in about five to seven years.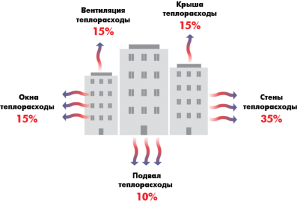 In addition, experts advise to pay attention to the importance of thermal insulation of the roofing (reducing costs by almost 30 percent, payback on average for 6 years), socle and walls (saving about 40 percent, pay off a little less than ten years), the basement.
The head of "Regional Energy Service Company" Ltd Gajur Marina also notes that the thermal modernization of the facade should be comprehensive. When in a high-rise building only individual apartments are insulate, the integrity of the building is destroy and the period of its operation is significantly reduce.
4 step – improvement of the heating system
For significant cost savings, experts recommend using thermal insulation of the pipeline (payback period of less than one year), commissioning an individual heating station (pay for a couple of years), flushing the heating system, installing a solid-fuel modern boiler.
Step 5 – active use of alternative energy sources
Solar panels, heat pumps, solar collectors, windmills – the establishment of these systems will allow, although not complete, but still energy independence. This step requires significant financial investment, but will give a chance to use ecological energy. In addition, the payback period of objects is not so great.
Step 6 – Conscious behavior
Experts draw attention to the fact that the habit of screwing cranes, turning off lights and monitoring the appropriate use of resources, helps prevent excessive consumption. The installation of heat reflecting material from the heating device, the use of aerator nozzles on cranes and other energy-saving measures of a small scale in total will give quite a tangible savings within the family.
Such simple at first glance steps are capable of bringing Ukraine closer to the countries of Europe in the field of energy conservation and the expedient use of resources.