November 10 in Kiev, environmental activists held an action near the walls of the Cabinet of Ministers of Ukraine. They called on the government to increase financing for energy efficiency measures, which includes warming housing and a significant reduction in the percentage of fossil fuel use.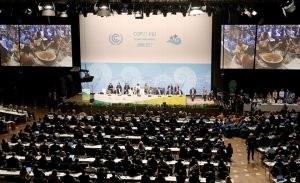 Activists point out that for this it is necessary to increase funding to 1% of the state budget. In Bonn, Germany, delegates of civil associations, participants of the UN conference on climate change, COP23, supported Ukrainian activists.
Irina Stavchuk, leader of the social movement "Ekodiya", said that the state program to support energy efficiency in the homes of Ukrainian citizens is a real chance to save money on paying heat energy, to live in optimal conditions. Moreover, this helps to reduce the dependency on imported gas and has a significant role in protecting the climate overall planet. That is why they require the Cabinet toallocate for energy efficiency programs at least 1% of the budget at all levels. In addition, a similar event was held in Bonn near the monument to Beethoven with the same appeal.
During the period of the action, more than 2,500 leaflets were hand to the Ukrainian Prime Minister V. Groisman, where the population calls for an increase in the costs of housing insulation.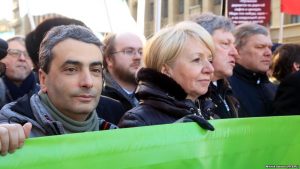 This year in Ukraine allocated for the activities only 0.1% of the budget and the same amount is plan for next year.
Activists estimated that this amount is equal to 800 million hryvnia, and this is enough to insulate a maximum of 100 residential houses throughout the country. Of course, on the scale of Ukraine this will not bring a noticeable result in reducing fuel use.
Considering the experts' assessment, it is necessary to almost 150 billion UAH each year for updating the country's multi-apartment housing stock, which is more than 18 million premises, for 20 years, and bringing it in line with European standards of energy efficiency.
On November 6, Bonn opened the United Nations Conference on Climate Change, COP23. It gathers multiple delegations from different countries to consider the possibilities of implementing the Paris Agreement, which will reduce the amount of emissions to the atmosphere.
These shares are interpret around the world as an opportunity quickly reduce the consumption of fossil fuels and associated emissions.