The city of Dubno in the Rivne region will enter the energy map of Ukraine in the near future due to the appearance of a thermal power plant there, which will work due to waste from wood processing. In addition, there are plans to warm up seven educational institutions there using the mechanism of energy service agreements.
This was discusse in detail during a meeting of the city council at the end of September this year. Authorized representatives attended the meeting from ESCO and Power Dubno.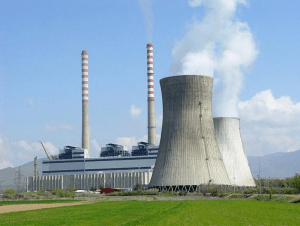 The Biological Thermal Power Plant will have a capacity of 4 megawatts. It will generate not only electricity but also heat energy. Previously, it is plan that the thermal power plant will be able to heat about a dozen school premises, kindergartens and small enterprises.
Specialists estimated that the price for electricity produced from wood chips would be 35 percent less.
Representatives of the developer company report that the initial stage of the construction of the TPP is schedule for the beginning of March next year.
Under construction, the local authorities had allocated a land plot of almost 8 hectares. This area will be provide to the developer for rent for 25 years. Permit documents for the exploitation of land were issue by LLC "Power Dubno" as early as last fall. Technical documents for the lease of the territory to date are also agree.
By the spring of 2018, the developer must conduct a detailed audit for further installation. Experts estimate that the construction of a thermal power plant should take about a year and a half.
The investor has registered the firm at the place of construction so that the money paid for the lease went to the local budget. The implementation of this project will bring the city about 300,000 UAH annually as a rent.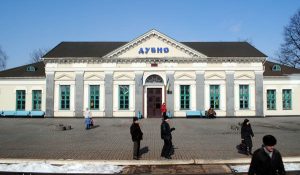 For the city itself, the construction of such a large-scale enterprise will play a vital role.
First, Dubno will be able to significantly increase the level of energy independence and modernize a number of socially significant buildings. Secondly, the construction of the TPP will allow the cities to reduce the amount of gas used and save on the payment of energy services bills.
Representatives of the Limited Liability Company "Power of Dubno" report that near the thermal power plant they are planning to build an enterprise that will produce bottled water. This power will also contribute to the local budget. In addition, the plant will provide jobs for residents of Dubno.
Investors plan to pay particular attention to modernizing the city's energy-saving system.
Representatives of the developer company reported that by the end of 2017 a project would be implement, which would be bas on the ESCO mechanism. It will directly affect the seven educational institutions of Dubno. The project involves thermal modernization through insulation of buildings. This procedure will help save almost UAH 2 million annually on heating.