According to the city head, Sergey Nadal before the end of the production year in Ternopil will show seven boilers designed to heat a public institution. To operate the new boiler will be due to the peat litter (pellets). The financial side of the project provided some investor. In addition to the boiler was putting into operation a plant for the manufacture of peat briquettes, informs the Ternopil city Council.
The inhabitants of our country already pretty close familiar with the fuel briquettes from straw, sawdust and sunflower husk. This type of fuel is promote in Ukraine and extends the scope of applicability. Peat fuel in the form of briquettes began to be use in our state quite recently.
Fuel briquettes from peat during combustion emit much more heat compared to usual wood.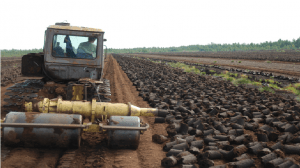 Obtaining raw materials for the production of solid fuel is the process of gathering the upper layers of soil rich in peat using special equipment. Obtained in the way of peat is thoroughly dried, crushed and sieved in a production environment.
Pressing technique makes the prepared raw material into briquette fixed size and configuration.
The fuel of peat, much more favorable than coal. Moreover, factories on manufacture of fuel briquettes should place close to deposits of combustible material, which significantly reduces costs.
Ternopil has a rather large field, with more than 90 hectares. The Shumsky torfovye field creates a strong base for the development of alternative energy in the region. Deposits of combustible materials have attracted attention after several significant fires in place of peat.
Ukrainian investors are interested in the field and the prospects it represents. Peat deposits are quite large, so consider the option of construction of thermal power plants in the Ternopil region. While this idea is, embody in a specific project, but the preconditions for the emergence of TPP exist.
Now Ternopil can count on commissioning of seven boiler houses working on peat briquettes.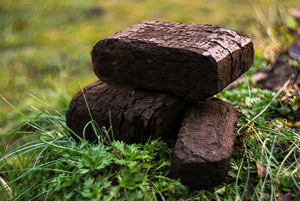 According to the mayor, according to preliminary estimates due to the boiler can reduce heating costs by about 18-20 million hryvnia (more than 7 thousand cubic meters of gas). Experience with the use of this type of boilers in Ternopol there. The third city hospital in the past heating season due to the alternative fuel has reduced the cost by almost a third.
Higher prices for electricity and gas is pushing the active search for alternative sources. Exploitation of peat boilers in Ternopil will help significant reduce the consumption of Russian gas. The head of the city Council of Ternopil Sergey Nadal focuses on the fact that this practice will become more pertinent than ever in the next year, when financial support for the hospitals and schools go into the jurisdiction of the city Council and budget accordingly.
Currently 3 boilers operating with peat briquettes, already mounted and ready to get to work. The other four until being completed.