Priazovsky and Melitopol districts in Zaporozhye soon have to become owners of wind power plants with a capacity of 500 megawatts. Experts in the field of alternative energy note that this facility will become the largest in Europe. Construction of a wind power plant will cost about 700,000,000 euros, according to preliminary estimates.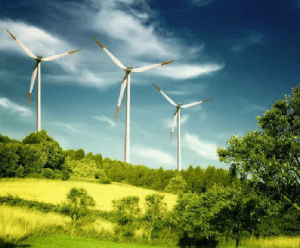 The wind farm will be complete by the end of next year. The firm "Yurokyip Ukraine" acts as an investor in this project. Representatives of the company report that about three hundred million euros are already reserved for construction.
More than half of the capacities (350 MW) will be located within the limits of the Girsivskyi unified territorial community, located in the Priazovsky district. The company-developer must invest in the development of OTG about 350 000 US dollars.
The agreement between the representatives of the community and the investor company was sign last week. According to the clauses of the agreement, the monetary contributions will be provide in several stages and will be direct to the development of the infrastructure. The contract also states that a thousand investment dollars will correspond to one megawatt of the capacity of the future wind power station.
At present, in the territory of the Zaporozhye region, the largest in the Soviet Union – Botievskaya operates. The wind power plant has a capacity of 200 megawatts. There are 65 turbines located on this site. Experts have estimated that Botievskaya VES has cost investors almost 340 million euros. It was pet into operation in 2014.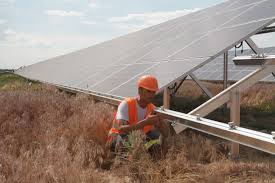 In addition to wind power in the territory of the region, also earn a 16-megawatt solar power station. Placing it is plan within Zaporizhzhya NPP in the city of Energodar. The pilot project has already been approve by NNEGC "Energoatom".
SES will become a backup energy source, if for some reason the nuclear power plant will remain without electricity. In addition, the solar energy generated by the solar power plant will be soul at the green tariff.
NNEGC "Energoatom" representatives stated that the construction of SES is a kind of verification of the effectiveness of such a hybrid project. The developer company intends to reveal the performance of the interaction between the solar power plant and the atomic power plant.
To date, a significant portion of the funds for construction has already been allocate and a specific project has been approve. Installation of SES will be complete in the spring of next year.