The first project in the country for processing with the purpose of re-use of polyethylene products began its work in Odessa. In places of reception of things of firm "KIMS" which has united a number of dry-cleaners in a city, will place specialized urns for accumulation of used packages. The accumulated mass of polyethylene raw materials the company not only sorts, but also at its own expense sends for destruction or further processing, UNIAN said.
"From the very first days our company has carefully monitored the environmental and safety of any of the stages of production, using the most modern equipment and chemicals for chemical substances that have little effect on the ecological situation.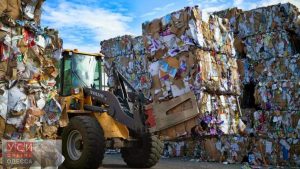 This program we plan to make another important contribution to the protection and support of the ecology of Ukraine ", – said the director of the company A. Kogan at a recent press conference.
E.Kurkina, manager of the WWF branch in Ukraine (World Natural Fund), during the conference referred to statistics: every year, more than 280 million tons of plastic products are send to waste, and production of this material increases by 11% per year. In addition, the following fact was voice: every minute tens of millions of people wrap something in a package or throw out plastic containers. As for the data for our country, one person during the year leaves an average of 250 kg of waste, up to 15% of which – plastic and polyethylene products. Approximately 93% of garbage goes to Ukrainian landfills, and plastic and polyethylene are transport outside their borders.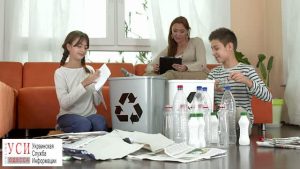 Olesya Krock, the organizer of the Odessa school, which teaches optimized sorting of garbage and waste, asks residents of the city not to throw out packages of polyethylene, but send them for processing.
"Most often the plastic bag is operated within half an hour, but in the environment it is 100 years old."
After passing the tests in Odessa, the program is planned to be expanded in 8 cities of the country where the departments of "KIMS" are located.
They also invite other companies to follow their example and install the same containers in their enterprises to collect plastic bags for disposal and recycling.