Investors from Turkey intend to install in the Transcarpathian fifty windmills. A power plant with windmills, having a total capacity of more than 100 MW, will be build within the Savelovsky and Volovets districts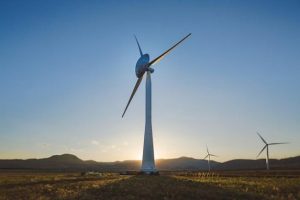 Investors from Turkey have now registered their company in the village of Volovets and have begun work on the legal side of the issue, namely, the preparation of the necessary documentation.
According to Volovetsky head, Ivan Lopita, Turkish investors have already drawn up an estimate for sixteen plots. According to the plan, electricity will be supply to the Volovets substation. For comfortable operation, the Turkish firm also has plans to build a road to the station. According to the plan, the construction of an ecological power station with windmills will be complete in two years. The windmills will be one hundred and twenty meters high and will be located at a distance of 500 meters from each other.
According to the head of this project for each turbine will need half a hectare of area. Now, Turkish investors have already installed sleepers over seventy meters high on the city of Playa, which be used to determine the speed and direction of movement of air masses. This is necessary for the maximum correct design of windmills at the power plant.
In general, the amount of investments of the Turkish company is more than one hundred million US dollars.
The Turkish company signed a memorandum with the regional administration, which states that Turkish investors will create jobs, conduct research work on the impact of windmills on the environment and the local population. Therefore, experts will establish how a wind station can affect the fauna of this region, in particular the movement of migratory birds. A study will also be conduct on how the wind station will affect the terrain. Such in-depth research is carry out not only for the sake of scientific interests (environmental protection) and for the sake of taking into account the interests of the local population – this is one of the conditions of the European Bank that provides loans to Turkish investors.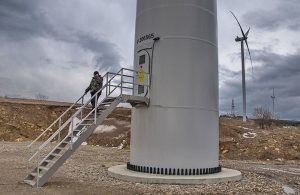 The communities will take the final decision on the construction of windmills. Currently, Mizhhiria has granted permission to place air power plants. Now the decision of the Volovets and Bukovets village councils is expected.
For the construction of a power plant with air power plants, an international company with a strong reputation will be chose to ensure that there is no harm, or at least a minimal impact of the power plant on the environment. In addition, the interests of the steam-planners will be take into account, so that the windmills do not interfere with their flights. It is interesting that investors plan to make observation platforms on air power installations for tourists.
Polonina Borzhava is a mountainous Carpathian massif, popular among tourists and travelers, so the installation of air power plants should be plan in such a way as not to be an obstacle for tourists.