Alternative energy is rapidly gaining momentum not only in terms of modern cities, but also in the realities of villages and households in particular. The first quarter of this year was marked by the emergence of more than two hundred new solar power plants in private consumption. Their total capacity amounted to 3.4 megawatts.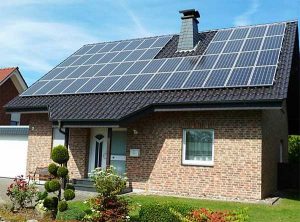 Experts say that the number of private SES each month of 2017 has been growing steadily for a number of obvious reasons.
First, the spring-summer period is the most favorable for "green" energy, because the amount of solar radiation at this times the maximum. Second, Ukrainians are estimated in practice the advantages of using alternative energy sources and have taught countrymen that the payback period of the installations is quite small. Thirdly, Government policy in respect of "green" energy is very loyal and aims to promote its development and dissemination.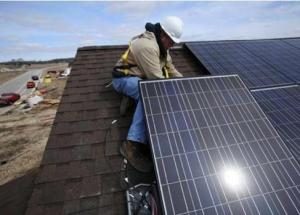 According to the estimates of Saee, since the beginning of this year, the share of SES in private consumption increased by 18 percent. The total capacity of private solar power plants increased by almost 20 percent.
Introduced in 2015 "green" tariff significantly activates citizens. Produced in excess energy, the owners of the SPP can sell to the grid. And since "green" tariff in our country is tied to the Euro, this business gives good income to the family. Thanks to the Law of Ukraine 2015, Ukrainians can sell electricity from private solar power plants at 18.09 cents per 1 kWh.
Experts note that the demand for "green" energy is actively increased with the adoption by the Verkhovna Rada of the bill. Statistics show that every quarter after the Law was characterized by the growth of demand by 30-40 percent. Some periods are marked up to 70 %. The specialists of the Saee say that at the moment in Ukraine about 1,300 households have private solar power plant. These Ukrainian families not only provide its own energy needs due to its natural source and and make the implementation redundant energy.