Ivano-Frankivsk dynamically increases the number of installations, which operate through renewable sources. Recently, the administration of one of the universities (IFNTUOG) reported that the school was equipped with a heat pump. The power plant is 100 kilowatts. The University representatives also said the community of its intention to use for heating one of the buildings waste water.
According to the rector of a higher educational institution, the opportunity to implement the project will be subject to the connection manifold. Powerful manifold is located on Quay Street, so now we are working on connecting the University to him.
The head of the University Eustachy Kryzhanovsky notes that the idea of using wastewater as a heat source arose after reading the experience of some European countries.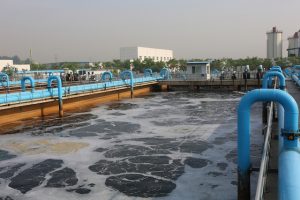 In many countries heat pumps installed in conjunction with the wastewater treatment system. As the temperature of a "waste" of water is often higher than 20-25 degrees, the functional tandem with a heat pump is more than appropriate.
During the replacement of sewer pipes in the University, an attempt was made connecting to the power collector. The company is engaged in the repair, protested this. According to representatives of the construction companies laid employees of the University of the tube, which was supposed to take the heat interfere with the movement of wastewater. Then attempts to bring the idea to life have been discontinued.
This incident did not stop the desire of school administrators to introduce innovative technologies. To demonstrate the effectiveness of wastewater in the heat was convened special meeting. At this event were invited representatives of the "Odakotarose". The purpose of the meeting was to join forces and connecting the University to the desired source of energy..
Eustachy Kryzhanovsky emphasizes on the fact that the heat pump can extract heat not only from sewage, but also from the ground. But in this case, significantly increase costs. In order that the pump was able to have 100 kW of heat energy, it has to be done not less than 20 cubic meters of water. This requires considerable financial resources.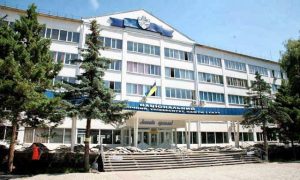 The University administration is now in active search of the investor for the realization of the intent.
The rector of IFNTUOG reports that to date, negotiations with a company from Sweden. It is possible that the project will take place in the near future.