Recently, on the pages of the Governmental portal, there was information that currently negotiations are under way between the Ukrainian and Chinese parties on the construction of a new bio-TES.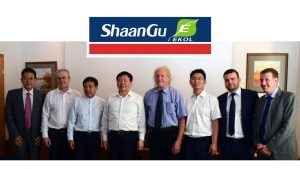 The Chinese company Xi'an ShaanGu Power Co., Ltd. announced its intention to implement a project for a heat power plant operating on a chip.
From the Ukrainian side Gosenergoeffectiveness acts as a representative. It is also planned to attract Czech company and domestic representatives of Ukrenergy Coal Ltd and Creative-Pellet Ltd. to this project.
It is known that the future station will be located in the city of Olevsk, Zhytomyr region. According to preliminary data, the power of the facility will be 6.7 megawatts.
During the talks, the Ukrainian side paid special attention to explaining to Chinese investors the peculiarities of stimulating the development of alternative energy in our country. Also examples of projects that were successfully implemented earlier on the territory of Ukraine were presented as examples.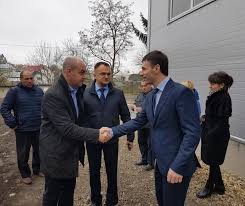 Yuriy Shafarenko, the representative of the State Energy Efficiency Department, noted that our country now needs a lot of investment support from foreign companies.
Mr. Shafarenko drew attention to the fact that by 2020 the share of energy received from renewable sources should be 11 percent. According to preliminary estimates, in order to reach the planned volumes of electricity production, it is necessary to raise about 12000000 euros.
It should be noted that in this period our state is trying in every way to create favorable conditions for investors to be interested. Two years ago the Verkhovna Rada approved a bill that greatly improved and optimized the "green" tariff (it was tied to the euro rate by 2030). To date, the "green" tariff for energy from biological mass or gas has increased by 10 percent. Experts note that such indicator is one of the highest in Europe.
In addition, in the spring of this year, the Verkhovna Rada adopted a bill designed to stimulate the extraction of heat from renewable sources. This Law allows investors to predict financial costs for a project.
As noted in the Gosenergoefficiency, partners from China are very interested in the UAMAP service, which allows you to get acquainted with implemented projects in the field of alternative energy, as well as to receive information about potential facilities.
Negotiations ended with an agreement on the implementation of the project with BioTEC shortly.