B. Domnitsky, a regular pensioner living in the Cherkassy region, mounted on the roof of his home a real SES, whose capacity is 10 kW. Fifty-eight panels that work on the energy of the sun not only fully provided it with electricity, but also allow the realization of its remains! Thus, he gets a good increase to the pension in the amount of 7 thousand UAH.
Starting capital he got from selling his business. However, the proceeds were not sent to the deposit, but used them to improve the quality of life. As the pensioner himself says, he accidentally stumbled on the Internet on the SES project on the Internet and became very interested. The acquisition cost him 14 thousand euros and it is worth acknowledging that this is a very profitable investment of money.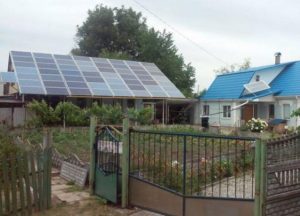 A diligent haziyin estimated that his investment will pay off in just 5 to 6 years. After all, the power of solar panels in full enough to provide the house with electricity (including for heating the building), and the remainder of Cherkabolenergo buys from Domnitsky for 5.29 UAH / kWh.
"For one month you can earn up to 7 thousand UAH. It seems to me that this is an excellent addition to pension payments. I do not need to work – the sun does it for me. And on this I get up to 100 000 hryvnia / year! "- rejoices the pensioner.
B.Domnitskiy notes that the purchase of solar panels and their installation proved to be much easier than the design of special permits for using the "green tariff". He is sure that this happened due to a clear formulation of the goal and a steady adherence to it. Already in three months SES started to bring the first income. His wife fully supported his wife, but now his neighbors can only envy such ingenuity compatriot.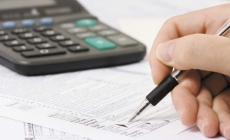 Although, according to the owner himself, he tried with all his might to persuade his acquaintances: "He explained and persuaded, and they only laughed at my idea of making money with the help of the sun.
The needs of the home are not more than 200 kW / month, all the rest is the net profit. Over the past two years, solar panels have generated almost 60 thousand kVA, so that trade does not stop either in summer or in winter. "
Recently, the pensioner has become interested in another project – own production of solar collectors, which can be used to heat water. Such an invention, he said, will help save more than half of the family's budget.