The owners of three stationary ecomonitoring posts were the Dnieper, Pavlograd and Nikopol. Modern equipment was covered in a project previously developed by a scientific group, which included representatives of the Dnipro Regional State Administration, the regional council and the public eco-council, adm.dp.gov.ua.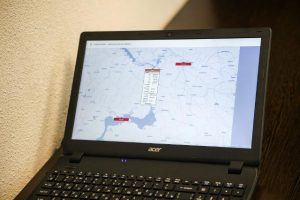 Pavel Hazan, a member of the permanent council of the Regional Council for Ecology and Energy Conservation, explained that these installations collect and present information based on 14 indicators.
The expert also specified that absolutely any person can now know not only the air temperature, but also the levels of its humidity and pollution. The plans are to disseminate the received data on the Internet, and not for scientific purposes, but for the convenience of the common people and for the improvement of their living conditions.
All information will be distributed in open access to ecoinfo.pro.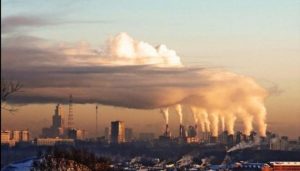 To date, the ecomonitoring units are in the testing state. V.Reznichenko, head of the Dnipro Regional State Administration explains: "Ecomonitoring is a project that only recently started working. Stationary installations provide the three cities with maximum information about the state of the environment.
" The purchase of equipment and the installation of posts were realized at the expense of regional budget funds. And, as A.Angurets notes, the head of the OD "Green World – Friends of the Earth", the main part of the equipment from Ukrainian manufacturers, as it is relatively cheaper to maintain, and the warranty period is two years.
According to the head of the department of ecology and natural resources of the Dnipro Regional State Administration R. Strelets, this initiative allows us to give a real assessment of the state of the environment. "By the end of the year, a project will be presented that will allow us to identify places for installing environmental outposts in the region," the expert explains. – The statistics, which operate the main polluting enterprises, is not exactly accurate, as it is formed due to calculation methods. Preliminary calculations show that in the territory of the Dnipro region, it is necessary to mount about 50 eco-monitoring stationary posts.
To date, the Dnipro region has been actively involved in the protection of the environment, said V. Reznichenko. "We clean the rivers, eliminate flooding, fill the reservoirs with fish," he continues. – A mobile laboratory station was recently purchased, which currently operates in the residential area Victory in the Dnieper.