The city of Kyiv from the 25th till the 27th of August this year will host the energy event. The congress, called the TeslaCamp, will aim to familiarize those present with the benefits of renewable energy and predict the prospects for the development of this energy sector in our country. The conference will be fully nourished by energy from renewable sources, as well as the mood and enthusiasm of the participants.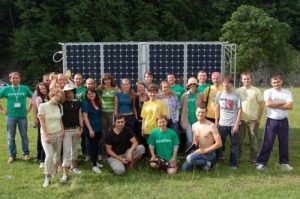 Organizers say that the event will be interesting not only for those who are watching alternative energy, but also for those, who create it in the present.
Ukraine's alternative energy acquires new forms and sizes every year. There are more and more proverbial, that is, those people who simultaneously act as a generator of green energy and its end-user. In addition, the percentage of startups that bring new ideas and equipment to the energy market is growing significantly. Such a transformation of business models increases the pressure on monopolists in the field of alternative energy. Those active in the green energy market are currently in need of modernizing their business strategies and reviewing their primary regulatory schemes to stay afloat under such conditions.
Changes in the energy market and the alignment of forces will be the main focus for communication within the 2017 TeslaCamp. The conference will serve as a springboard for productive exchanges of views and rides among them, who already drives the country to energy independence.
Representative of Greencubator Zinchenko Andriy said that the discussions and negotiations will concern not only the renewable energy sector of Ukraine. It will also be about the biggest competitors of the monopoly players in the energy market of our country – the Chinese manufacturers of solar panels and Gigafactory Tesla.
The cutting edge of the conference (The Cutting Edge) will be speeches by renowned executives from various fields of renewable energy that will address the issues of home-based SES, as well as covering energy cyber security.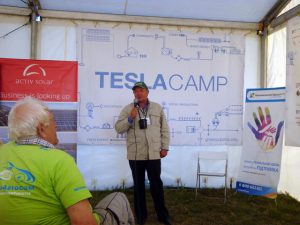 Also, the organizers say that the gurus invited will include blocs on virtual power stations and demonstrate the experience of different countries in this area.
The cake on the cake will be the final of the ClimateLaunchpad startup competition, which event participants will be able to watch.