During the UN climate negotiations in Bonn, the participating countries announced the decision to form the alliance "PoweringPast Coal Alliance". The essence of this new international association is the gradual elimination of the share of coal in the energy sector of the participating countries until 2030, the support of the moratorium on the construction of new coal-fired power plants, the gradual destruction of the entire coal industry and the transition to renewable energy sources. The parties agreed to increase financing for the development of renewable energy sources and energy efficiency strategies.
In her speech at the talks, the Canadian Minister of the Environment led shocking statistics, according to which about 1 million people die every year in the world from air pollution of cities.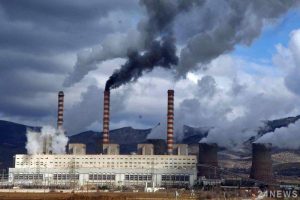 At the same time, such a decision of the participating countries did not become a surprise to the markets – since 2010, financial analysts have noted a significant decline in quotations of coal companies.
It was note that more than four hundred investment companies of the world liquidated their positions in these securities. In particular, several large insurance companies and the Norwegian Sovereign Wealth Fund announced this decision.
A number of specialists noted in their publications that the beginning of such a transformation of the energy market is natural, as today coal has ceased to be the cheapest source of energy and, at the same time, remains one of the main factors of air pollution and greenhouse gas emissions into the atmosphere of the planet. An additional factor of pressure on the coal industry is that coal has lost its role as a source of reliable and stable electricity supply.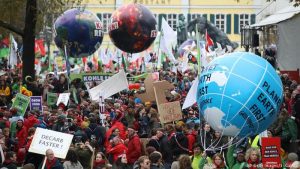 The statistics of the International Energy Agency for 2016 show that the world's coal production has decreased by six percent.
This is due to a significant drop in demand for energy coal in those countries where coal power plants are being actively decommission. Even such a traditional coal consumer as China reduced its consumption by almost 1.8% and announced plans gradually reduce the share of coal in the country's energy balance since 2020.