The city water polo of Poltava began work on the construction of a micro-hydroelectric power station at the Supruniv water treatment plant.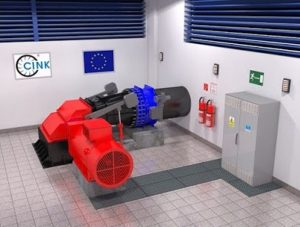 Construction of such a project is an unprecedented step in our country. According to the calculations, the facility will produce more than 3,000 kilowatt-hours per day.
The technologists have calculated that due to the location features of the station, the water purifying the station can move the turbine, which will rotate the generator generating electricity. According to technologists, over a day through such a turbine will pass more than forty thousand cubic meters of water and this will allow producing more than 3,000 kilowatt-hours per day.
The development of this project began in the distant 2014. The investor in this project was the Limited Liability Company Hydropower, which although has experience in developing projects in this area, and such a project has no analogues in the country.
Now, at the Suprunivskaya station there is a boom in the construction of hydrotechnical equipment and communications.
The beginning of the operation of the micro-hydroelectric power plant is schedule for the spring of 2018. Approximately the construction will be complete in the winter of this year, and next year the micro-hydroelectric power plant will be launch. In addition, during the construction of the facility, it is plan to install modern pipelines, which will improve the quality of the station's work.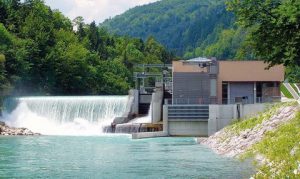 Vodokanal of Poltava has plans more economically consume natural resources at the expense of modern technologies. It is plan to install at the treatment facilities special devices for the transfer of residues from sewage effluents to obtain biogas.
Interestingly, biogas in Europe receives a large amount of electric as well as thermal energy, with the percentage of such energy received from gas can be up to 70% of the needs of the treatment plant itself, and the remainder is send to the heating of adjacent homes. In addition, the precipitate of purified water is a valuable agricultural product – nitrogen-phosphorus fertilizer.
Over the present time, the Vodokanal of the city of Poltava is engaged in the search for investors to implement a long-term project to install devices for fermentation of organic residues and biogas production. In 2008, the Poltava Water Utility Technologies were the first in Ukraine to install special pumps at the Zuturinskoe sewage plant with a function of heat recovery from sewage, the temperature of which is quite high even in the cold season – about 12 degrees above zero. Heat, obtained because of the above-mentioned pumps, manages to heat the premises of the station, the total area of ​​which is almost one and a half thousand square meters. Thus, the waste water of the Zuturinsky treatment plant became a source of heat supply and allowed to save on the consumption of natural gas at the treatment plant, and moreover, to ensure the heating of adjacent buildings.